Low-risk betting strategies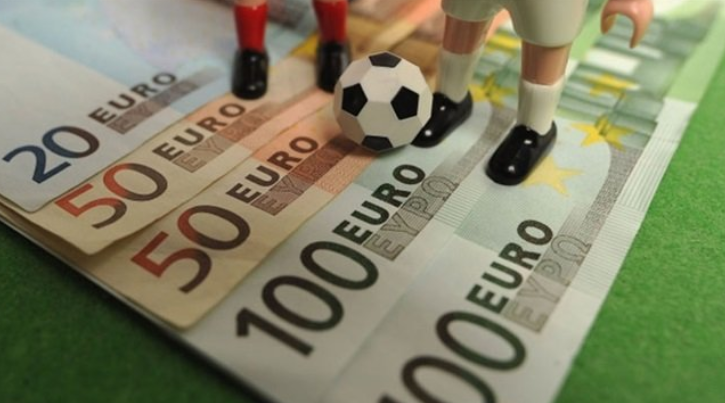 Despite a general ban on bookmakers in Russia, some companies have been granted licences so as not to kill the business completely.
This means that different betting techniques can continue to be used to win real money. Of course, they do not guarantee 100% profit, but they reduce the risk of losing.
Low-risk betting strategies – you should not only learn how to use them, but also understand what makes it possible to be in the black.
In the future, it will help to build your own tactics, which will reduce the risks to zero. Yes, it is impossible to win always, but it is possible to make winnings frequent.
Is it possible to make money from betting?
Some users believe that sports betting is a lottery. Some are lucky and some are not, so it cannot be called full-fledged earnings.
But they do not take into account that there are experienced bettors who can correctly predict the outcome of the match, relying on various factors and applying clever strategies.
It is definitely possible to earn on betting, the main thing is not to treat it as entertainment. You have to dedicate all your free time to sport.
Study the teams, athletes, what factors influence the outcome of the match, and so on. Proper analysis and well-chosen tactics are the key to success.
It is always hard to start, especially if you have to make a start-up investment. Try to start without it, just make predictions and check the results.
When more than half of your predictions start coming true, make deposits. Take your time, the first and most important step is choosing a bookmaker.
What are the betting strategies for hockey, tennis and football?
Apart from the fact that many tactics are designed for a particular sport, they can also be divided by direction. Some are designed to manage your capital wisely. Others are designed to make accurate predictions, focusing on certain factors.
Conventionally, they can be called game-based and economic. The former involve analysis and emphasis on the game, the latter are used not only in bookmaking. To minimise the risks of losing, you will have to combine both.
When a clear allocation plan is established, a standard bet is defined, there are some limits, you at least won't become bankrupt in a heartbeat. This is very important in this area, there has to be money in circulation all the time.
The most popular betting strategy for reducing risk is Martingale
A simple example of an economic strategy for betting and other directions is Martingale. Every experienced bettor knows about this technique of controlling betting amounts. It is designed to cover losses by doubling subsequent bets.
The most important thing is that the odds should be 2 or more, otherwise the costs will not be covered.
The first thing to apply the technique, you must determine the minimum bet. Let it be 1/50 of your bank.
For example, your deposit is $50, so we find an event with odds higher than 2x and open a bet (you must be sure your prediction is correct).
If the bet didn't come true, we have to find the next event with odds from 2 and multiply the amount by 2. I.e. we'll bet $2.
Each subsequent loss will increase the bet amount by 2 times (4, 8, 16, etc.). Sooner or later, you will have to win, and then the winnings will pay back everything you have spent up to that point.
It is important to choose the initial bet small, so that it would be enough to multiply it 5-10 times. What to do after winning? You must go back to the initial bet.
Keep in mind, the profit will be much higher, if you manage to find events with high odds (from 3). Martingale is used in many other areas (e.g. gambling).
Best betting strategies for football, hockey and tennis with minimal risk
You will never be able to reduce the risks to zero, earning at the betting shops will always depend on luck. Even clear favourites sometimes lose, it's important to see the potential of the underdog or to hit the stats to open bets on those odds that are realistically high. Consider the most interesting tactics:
Winning the underdog in one of the quarters
A strategy designed for basketball. If you go deeper into the statistics, you will see that over 90% of the games end with a different number of winning quarters.
It is extremely rare for a favourite to take all quarters of a game. Therefore it makes sense to bet on the underdog in LIVE mode.
So, to start, we need to find a suitable match in LIVE. We check the odds, the underdog should not be obvious.
After that, make a bet on the fact that he will take the first quarter. If this does not happen, double the bet for the second quarter, repeat these actions for the 3rd and 4th quarters.
Supplement this tactic with one of the economic strategies (the same Martingale). Act quickly, after the match is over, immediately move on to the next game.
The winnings will not be big, only if you're unlucky to win in 3-4 quarters. Because after losing the first two quarters, the odds will go up for the outsider to take the lead.
First leg goal
Obviously, this strategy is designed for football, it's very simple, suitable for beginners. Again based on general statistics, the first goal is kicked 75% of the time.
The probability that this will happen in the next match is quite high and bookmakers usually offer odds of 1.4 to 1.6 for such a bet.
This is much more profitable than just betting on the favourite to win. Again, you can open bets several times each day, and by combining this technique with economic strategies, you will definitely come out in the black.
Betting on the favourite
A football betting strategy with minimal risk of loss. Everyone knows that favourites win more often, but bookmakers don't put high odds on their win either.
Look for matches that offer odds from 1.3 for a strong team (otherwise it's just pointless to risk) and simply open bets one after the other.

The clear favourites sometimes lose too, so it is important to check every game. Make sure that the team is really motivated to win (for example, they may not play at their best in friendly matches).
To successfully make money with this technique, you need to have a good understanding of the sport.
Dallas Betting Strategy
An interesting technique that is also easy to use. The idea is that bets are made on the fact that the underdogs will not score a goal.
It is necessary to look for matches in which the obviously weak and strong team meet with a big difference in odds. We wait for the start of the match and then go to LIVE so that the odds go up a little bit.
At the start the outsiders will be active, but judging by the general statistics, they score extremely rarely. So open an individual total less than 1 on the weakest team and wait for the match to end.
There is a huge chance they won't score at all, and even if they manage to do it 1 time, you get a return.
From personal experience I will share some secrets. When using this sports betting strategy, don't look at youth and women's league matches (the stats are different there).
Also, don't choose games where the class of the teams is too different (you will lose even if the score is 25-2). The most wins for Dallas have come from the Italian league.
Bets on totals from 0.5
There are certain leagues in football and there are often matches where the score just has to open. For example, two attacking teams meet or one of the squads lacks good defenders.
Betting on the total of more than 0.5 guarantees a victory, if one of the teams will score. Based on the statistics, this is most often the case in:
Dutch championships;
German championships;
Austrian championships;
English premier league.
However, the data will change, so you will have to do your own analysis to find out which leagues are the most likely to score nil. Lately more than 90% of the matches in the championships have been decided by null-scoring.
True, the odds are not that high, if it's less than 1.12 it's better not to bet at all. Wait for live betting, after the first minutes the odds might go up.
A popular betting strategy is Corridor
This is an old and proven tactic, most often used in football. The bettor must create a corridor, which exactly fits the outcome of the game.
Two opposite outcomes are chosen to keep the risks to a minimum. This is partly similar to bookmaker's forks, but here it is realistic to get by with one BK.
For instance, you may predict that the game will end in a 2-0 draw. So as not to take any chances and bet on the exact score, you play two odds, a TB 1.5 and a TM 2.5.
If your prediction comes true, both bets will win. If not, at least the losses will not be that big. It is possible to create several corridors at once.
Yellow card betting strategy in football
Professionals prefer rare bets because they have the highest odds. It is difficult to predict how many penalties there will be in a game, but it is also realistic to make a prediction based on statistics.

The standard yellow card total is 3.5, but there are some peculiarities to consider. In particular, strong teams infringe less often because they have more possession of the ball and force their opponent to attack aggressively.
It is also necessary to check the statistics of the referee. You have to choose referees who statistically award more than 3 yellow cards in at least 60% of the matches.
Ideally, you should bet on clashes between "tough" teams, with the referee handing out cards boldly.
Don't forget to check the team line-up as well, even the big clubs have some characters who can't get through 90 minutes of regular game time without infringement.
Low risk tennis betting strategy
There are also many interesting tactics developed for tennis. One of them is betting on well served players.
As a rule, they have a high stature and, due to this, often achieve a first ball hit. They are strong when they serve, but not strong enough when their opponent serves.
This dependence is worth exploiting in betting. High stature slows down, which is why well-serving tennis players end up with tie-breaks in many games.
Because of this, betting on the total is excellent, and in-depth analysis is not required. Experienced bettors determine the "Serves" before any tournament even starts.
Check the stats, highlight the best serve players and open a bet. According to general data, 65% of the time, the first ball served brings the lead. The tie-breaks are seen in every game.
A tricky tactic, but one that works, and anyone who knows tennis already remembers a few serve breakers.
Total table tennis betting
Another strategy built on statistical data. Table tennis betting needs to be considered first and foremost.
As a rule, the bookmaker's margins are understated here. And also higher odds are offered. This is due to the lesser attention paid to the sport.
The bottom line is that you have to bet on the total less in the next set. To do this, select the meeting of the clear favorites with the outsiders (for example, a player from the top 10, and the player closing the top 100 tennis players). It will be more profitable to make a bet in Live mode.
Start the broadcast, it is necessary to wait for the moment when the favourite will go ahead sharply in the first set, and his opponent will not be able to counter anything on the attack. Statistically, the underdog cannot pull itself together after a crushing defeat in the first set.
Here it's simple, you have to bet on a total of less in the next set. In most cases, its value is 18.5, less often it is 16.5-17.5, all depends on the class of players.
The greater the difference in the level of the athletes, the lower the total should be. You should definitely not use this technique without some knowledge.
These are all low-risk gambling betting strategies and should be supplemented with economic tactics. Over time, you will learn how to upgrade popular techniques or even combine them. Every professional bettor has his own methodology.
Why don't sports betting strategies work?
Newcomers try different schemes, but not everyone succeeds. There may be various reasons for this. First and foremost, look for the problem in yourself:
Haste – the desire to make money quickly in the betting shops, pushes you to take action. If you don't turn on your brain and don't bother to analyse, nothing will work. Even well thought-out strategies require constant testing.
Deposit management – in addition to gambling sports betting strategies, you need to use economic ones. The most common mistake beginners make is to bet too much. It is better to allocate no more than 5% of the bank, no matter how accurate the prediction may seem.
Poor nerves – it is hard to control yourself when you have to repeat the same actions monotonously, and keep track of tedious statistics. Moreover, some begin to "dumb down", after a series of losses or big winnings.
Sports betting strategies are developed on the basis of experience, statistics and various calculations. Each of the techniques presented has its own "twist", so if you cannot make use of them, it is worth reconsidering your approach to making money from the bookmakers.
Remember, low-risk betting strategies do not guarantee consistent winnings, but they do reduce the frequency of losses. So be prepared for occasional losses, take them for granted.
Even so, you will gain invaluable experience that will help you earn even more in the future.