Who is the fastest player in the world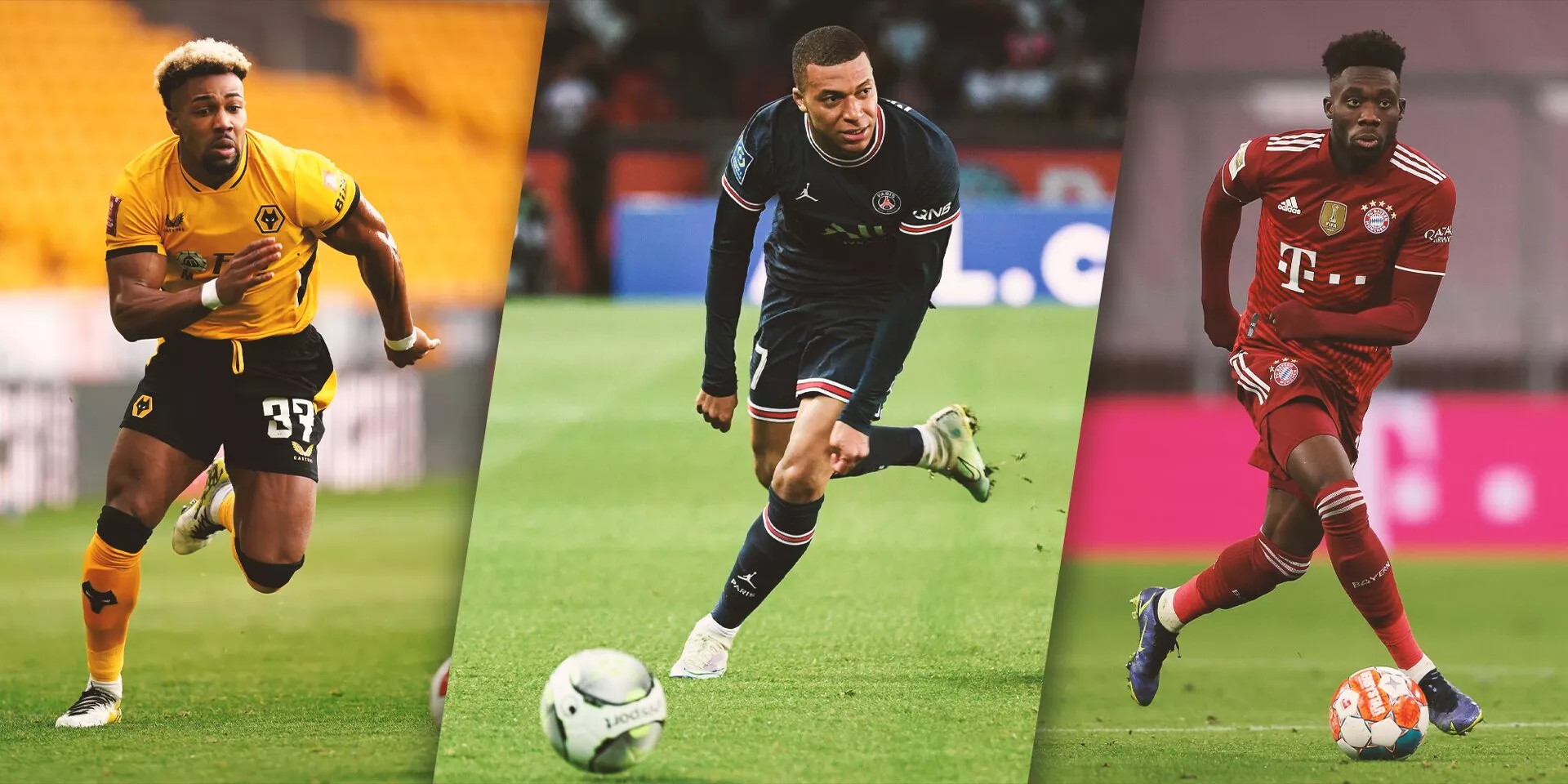 In the modern game, a player's pace and acceleration is often a crucial attribute, especially for forwards and wingers. But who are the quickest footballers currently playing across Europe and globally?
This analysis looks at the fastest players based on their recorded top speeds in matches. Raw pace that allows leaving defenders in the dust.
Why Top Speed Matters in Football
While speed alone doesn't make a complete player, it provides several advantages:
Stretching defenses – The threat of pure pace forces backlines to drop deeper to guard against balls played over the top. This opens space for midfielders to advance.
Beating the offside trap – Quicker strikers and wingers can time their runs to beat defensive traps and break in behind.
Creating chances – Speed allows chasing down loose balls and makes rapid counter-attacking much more dangerous.
Running at defenders – Quicker dribblers can explosively change pace and breeze past defenders.
Recovering defensively – High-speed sprints help midfielders and defenders rush back into position.
The top recorded speeds demonstrate which players have that elite burst of acceleration.
The World's Fastest Footballers Based on Top Speed
Based on verified speed clockings, the quickest players in world football are:
Kylian Mbappe – 36 km/h – The French phenom is renowned for his devastating pace. Still only 23, Mbappe already has two Ligue 1 Golden Boots and a World Cup to his name.
Adama Traore – 35.7 km/h – The Wolves winger's astonishing speed and power strikes fear into defenses across England.
Achraf Hakimi – 35.7 km/h – The Moroccan fullback provides world-class pace along both flanks and uses his speed to enter the attack.
Leroy Sane – 35.7 km/h – Now starring for Bayern Munich, Sane's acceleration was a huge part of his game at Manchester City previously.
Pierre-Emerick Aubameyang – 35.5 km/h – Although now in his 30s, the Barcelona striker still has electrifying pace over short bursts.
Karim Bellarabi – 35.4 km/h – The Bayer Leverkusen winger is one of the quickest in the Bundesliga and regularly leaves backlines watching.
Erling Haaland – 35.3 km/h – In addition to his giant frame and lethal finishing, Haaland has deceptive speed for his size.
Inaki Williams – 35.3 km/h – The Ghanaian star and his brother Nico form a frighteningly quick forward partnership at Athletic Bilbao.
Vinicius Junior – 35.2 km/h – With a deft touch and ruthless acceleration, the Brazilian combines skills with elite speed.
Kyle Walker – 35.2 km/h – As a marauding fullback, the Manchester City defender's pace allows joining attacks.